This past week I have watched more TV than I have in the past year. Thank you, seasonal influenza.
Day 1 was full of cheesy Lifetime movies. Day 2 was NBC day—even reaching for the remote proved painful. Day 3 was an OnDemand spectacle—old classics and corny, horror flicks. Day 4, DIY networks.
Throughout all of this, I became what I'd call a bit of a seasoned pro. I could no longer sit back and take these programs and movies for what they were meant to do—provide entertainment and/or educate. No, instead, I found myself comparing them. Perhaps it was the fever, or perhaps an obvious result of watching TV for hours on end—nonetheless, it became clear which television programs were working, and which were not.
For example, did you know there are three reality shows based on cake-baking and decorating (currently airing on three different networks)? I, admittedly, tuned into all three, and realized: only one of the three really "got it." It then occurred to me that the reason that show (or perhaps we have the network to thank) "got it" is for the same reason many companies and organizations "get it."
Mission. Vision. Position. Identity. What makes you unique? What sets you apart from the competition?
Let's face it…unless your expertise is underwater basket-weaving, the landscape is crowded. You need to not only be clear on your own position, but understand that of those around you. If you're setting up a lemonade stand—with one already on the opposite corner—what are you going to do differently so you succeed?
Fellow TV watchers, I encourage you to surf. Visit another network, find the spinoffs, find the shows based on the same subject matter and determine which are working and why. Whether it's the television program or the network, reality or scripted, they all face the same challenges as we do—but here's our chance to see it play out and learn from it.  I guarantee it will be eye opening…and if all else fails you'll determine who you want to call when you need a good cake.
Categories: Branding, Strategy and Management
Most of us focus on what we want, not why.
But the why is everything.
Here's the thing: success is contextual, but we make it absolute. We make it about money. Or fame. Or follower counts. But when we focus only on what we (think we) want, we turn success into a very narrowly defined thing, one that closes our eyes to the possibilities sitting just beyond that narrowed view.
Focusing on why we want what we want, on the other hand, means that even if we don't achieve some big, hairy, audacious goal, we still succeed—because our success is tied to something higher. Focusing on the why means the what can change. That a million more options are open to us. That we see success in terms of degrees, as steps in a process…not an all-or-nothing destination.
So why do we focus on the what? Because it's easier. Because the what is outside of us, separate from us, and therefore easier to blame on others if it doesn't come to pass. Because we can follow the crowd of others' expectations. Because following the what means we don't have to do the very hard work of figuring out what our own expectations are of ourselves—and the even harder work of cleaving to that unwaveringly. And that's scary.
Figuring out the why brings clarity and coherence. It ties together all the things you do and wraps them in meaning. Call it a mission. Call it a purpose. Call it vision. Call it core competencies.
Whatever you call it, figuring out the why means you've got a reason for doing what you're doing, one that survives the inevitable pitfalls and wrong turns. It gives you a basis for prioritization, for deciding what—when you have to make the hard choices—are the things you will and won't make time for.
How do you figure out the why? Look at the evidence. Look at where you've been happiest. Look at what ties it all together. Look at where you find that enviable intersection between your talents and the challenges you face—the place where the work (the what) falls away and you're blind to what it's taking to get there.
I figured out a long time ago that I'm here to make things better. It would be easy for me to get lost in what I do, or what I've done. Titles. Roles. Tools. It took a very unhappy work experience, combined with a major life change, for me to figure out that the what is immaterial. At most, it's a means to an end. I don't have to be a [insert title here] to be happy. I don't have to make $[XX] dollars.
At the end of the day, I just need to know I made things better.
That's my why. What's yours?
Categories: Branding, Outside the Square, Strategy and Management
As early as 1937 the notion of "climate change" appeared in the popular conscience though it's safe to say for most civilians it was but a flicker of a notion. This excerpt from a Bell Labs documentary sounds very much like what we hear today, with a charming layer of Atomic Age sheen for a Disaster in Disneyland feeling. The term "climate change" gave way in the 80s to "global warming" but the condition remained at most a fringe or scientific niche idea.
Obviously, this was a branding problem!
Global. Climate. Change. No part of that phrase has a real, concrete meaning for most people. They're BIG, and changes in them are subtle. Global warming. Average temperature of the Earth is up net +.5º C in the last 1000 years? What does my can of spray-on whipped cream have to do with that?
A local, concrete, immediate, and serious term might have motivated a little more popular concern. (If you think I'm going to give it to you, forget it. If I had it I would have already written a book about it and gone on the celebrity lecture circuit.) "Burning World Syndrome" at least sounds more urgent.
In any case, the topic is now rather more cemented in the public dialogue. It might be too late to make a difference (and a fortune) renaming it. The current branding opportunity is around its cure. The current contenders: "Green" this or that, "Sustainable" ditto, and the new product on the shelf for shoppers: "Clean" you-name-it. I think we have a worthy contender here.
"Green" is doomed. At least, doomed to finish at best in second place. It's permanently associated with the environmental movement, God bless'em, which might have a growing following but it's pretty much a label for a moral value—and it's famously hard to get everyone to change their behavior on moral grounds alone (see Reverend King, Ghandi, etc.). The rush to monetize our moral values has already generated disillusionment and cynicism.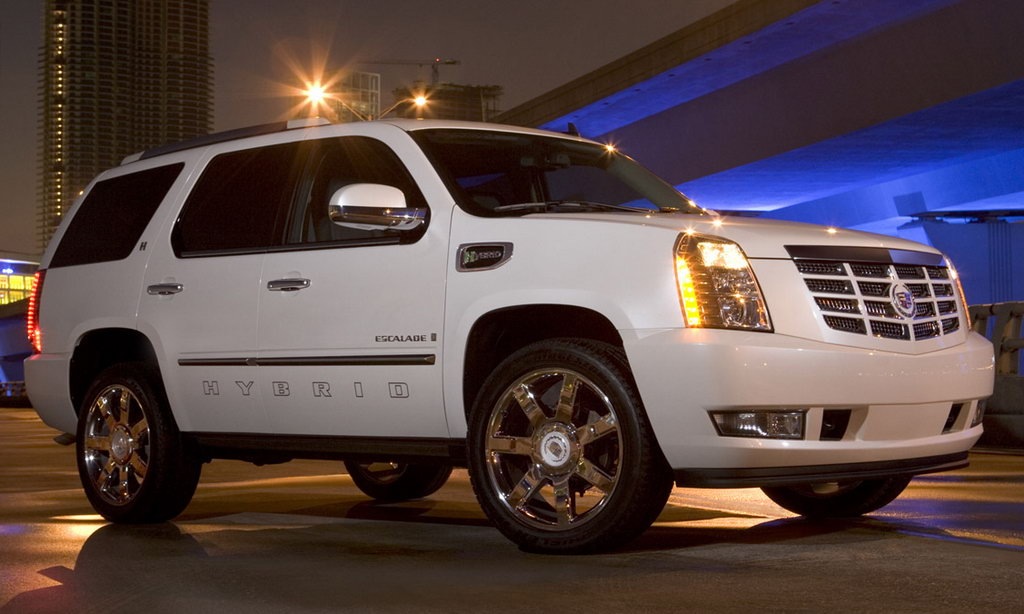 Are you serious?
"Sustainable" is pretty good—it includes as a happy side benefit the potential rescue of Life As We Know It, but the core message is an economic one. Is speaks to our self interest; a planet with unbreathable air and undrinkable water would be frightfully short of consumers. But it's still an abstraction, depending on one's grasp of (and care about) Systems.
"Clean," the new term bubbling up, has some real promise. Though its roots are in the notion of "clean technology," it has the potential for extension into other categories. It speaks to economic interests and moral virtue in one elegant term. It can have meaning at systemic and personal levels. It has inherent meaning, and the capacity to modify the meaning of other things. It may even cause us to change our widely shared conception of what a good idea looks like.
With a problem as important and complex as Burning World Syndrome (it's worth a try), we need a way of describing solutions that we can all understand, and that motivate practical actions. "Clean the World" might be an idea made to stick.
Categories: Branding, Outside the Square
Most companies, big and small, have something akin to a water cooler, coffee kitchen, or lunchroom where staff gathers and casually talks about anything…anything but work, that is.
Does what we do for a living shape our opinions, our choices regarding things outside of work? For instance, does being a designer influence my choices around television shows, restaurants, getaway destinations?
We thought it would be enlightening to poll our colleagues from time to time, and any of you who would like to share, to find out what you're watching, reading, eating and doing when you're not working.
For our first category we're borrowing the title Must See TV.
Will, Design director
[Project Runway]. I was hooked from show 1, season 1, the innovation challenge. After driving through New York's famous fashion district, the 12 confused contestants were dropped off in front of a Supermarket with $50 and a half hour to purchase all the materials they would need to create a couture cocktail dress. The results from many of these unknown, untested designers was absolutely inspiring. Especially memorable for me are Austin's dress made entirely of corn husks and Nora's "look" constructed, or rather deconstructed from a folding lounge chair.

Six years later and I'm still a die-hard fan. Sure it's worn a little—like a comfortable pair of not necessarily designer jeans. But it still has the power to thrill me. A couple of weeks ago, the 12 remaining contestants (they started this season with 16) visited the Los Angeles Times printing presses. The show moved this sason, new city, L.A. and new channel Lifetime. The previous five years were on Bravo. After the plant tour the designers were brought into an area filled with stacks of newspapers. On the word "go" they had 15 minutes to gather up as much newspaper as they could—the material for this week's challenge. The show is currently available on ON DEMAND so I won't give anymore away. See it for yourself ,if you haven't already.
Below are some of my colleagues answers to the questions: If you're only allowed to watch one TV show a week what would it be and why?
Kerri, Designer
[Mad Men]. No question. Though I'm not a die-hard must-watch weekly fan (Sunday nights at 10 pm doesn't always agree with beginning of the week anxiety) I certainly love every episode I can catch. The wardrobe and set designs alone are reason enough. But what keeps me thinking about the show is the story-line and character development. I'm finding—especially in this third season—the personalities of the characters and their actions are quite seamlessly blended with the state of social and political situations. Betty Draper, for instance, is a very well educated woman of the 50′s but obviously bored by her daily "homemaker" status. She openly displays anger and resentment towards her husband, Don, and life in general. When given a charm to remember their romantic trip to Rome, she retorts annoyed—it will not have been a memento of a lovely trip, it will have been a reminder of her monotonous reality. Watching Mad Men reminds me of how lucky I am to be a woman born in the latter half of this century.
Summer, Designer
[Mad Men], of course! Set in a 1960s New York ad agency, ad man Don Draper's mysterious past is less than intriguing, but what I like about Mad Men (besides the hilarity of agency egos running rampant) is its striking visual acuity. Many scenes (and a very special mohair man-cardigan) are steeped in shades of brown and tan, but gorgeous, rich color asserts itself everywhere: Joan Holloway's garnet and moss dresses always juxtaposed against red#1 (her hair) and red#2 (her lipstick); Pete Campbell's stone cold blue, old-money suits; Betty and Don Draper's sea foam, tufted velvet headboard. Even when the palette is subtle, the costuming and sets are carefully crafted into delightful and inspiring layers of color.
What would you choose?
Categories: Uncategorized
As someone who's taken a few too many Internet-oriented sociology courses, I'm often flabbergasted at the different perceptions of digital media in the contemporary age. The majority tends to view the Internet with a sense of enigmatic majesty (much like television): "How does this thing work? I don't know, but I can watch reruns of Lost any time I want!"
Smaller, more focused groups tend to assume far more specific and detailed definitions. Gamers see it as the ultimate toy. Hackers, trolls, and script kiddies see it as one giant practical joke. Sociologists view it as the godhead of a new age of interaction, participatory media, and glocolism (pronounced "GLOW-cohl-ism," and yes, that's actually a word they use). Developers and designers see it as a medium for construction and expression (and, of course, a living). College students use it as a tool for procrastination (and sometimes research, if they feel like it). And marketers…well, marketers view it as that thing everybody needs simply NEEDS to be on.
This sort of climate has a habit of creating communications issues. What means something to one group may mean something entirely different to another—and to the general public it may mean nothing at all. Given the speed of the digital age (imagine if someone had told you about something called "Hulu" three years ago), terms also become ubiquitous at an alarming rate. Those that wish to remain "in the know" about the latest trend or meme have to be vigilant to a borderline unhealthy level.
Perhaps the widest reaching example of this is the granddaddy of all modern web lingo: "Web 2.0."
Until quite recently, this was not a term you'd find in a dictionary, and even now the definitions leave the term applicable to a wide variety of circumstances:
n. the second generation of the World Wide Web in which content is user-generated and dynamic, and software is offered that mimics desktop programs
Wikipedia provides a more detailed, and somehow simultaneously more vague set of information regarding the term's origin and connotations. Here's a tiny excerpt:
According to Tim O'Reilly: Web 2.0 is the business revolution in the computer industry caused by the move to the Internet as a platform, and an attempt to understand the rules for success on that new platform.
If you are not already, place yourself in the shoes of a person who doesn't have much knowledge regarding the Internet on both a mechanical and conceptual level. What do the above statements mean to you? Now assume you're someone in a position where you need to interact with the Internet for the good of your job or business (see: most people with a job or business). Holy macaroni, we have ourselves a kerfuffle! Everybody is talking about Web 2.0! And we need to keep up with them! Let's look up some jargon, post-haste!
Before you know it, you've got coworkers who don't know the difference between Java and JavaScript (one's coffee, right?) talking about how AJAX is going to change the browser paradigm. Ted from accounting is going on and on about Second Life launching us into Web 3.0. Milly from HR is suggesting that we upgrade our Flash software to Flex, even though we just spent thousands of dollars on that Adobe Creative Suite. And all the while business is staying steady while overhead is rising.
Despite all that, there is clarity here. The clarity comes with a simplistic viewpoint. The Internet, by and large, is an extraordinarily robust tool. If you're a business owner or employee charged with optimizing whatever it is you're doing by using the Internet, treat it as such. Take small steps, assume you will need to learn, and most of all, decide what you want to do before you do it. Don't buy expensive software or hardware until you know exactly how it's going to help. Don't set up a blog unless you know you've got something to say. Don't start a Twitter account unless you can sensibly articulate why it enhances your product or service. Have a goal first, not after the fact.
If you heed this advice, you'll one day have the sudden realization that you understand what Web 2.0 actually means, and that you gained that understanding without coughing up $50 to go to a strategic social media marketing convention.
Categories: Digital Media
It keeps happening. I pick up the paper (the messy, newsprint kind) and read a headline that makes me think, "wait, that's old news, isn't it?"
Here's how it goes: on a Wednesday night, let's say, I read a news flash online about something rumored to be happening; later the next day the story is confirmed online; and finally on Friday the headline in the Globe makes me do a double take and think, "don't I already know that?"
So what does this mean for newspapers and news readers (and especially news junkies like me)? Surely it means we are changing the ways in which news is presented and consumed, but how much mind reading are we getting ourselves into here?
Does a newspaper assume I already know the basic details and instead focus more on the context and the back story? Even if that marginalizes those who get their news only from the printed paper (and for whom Friday's headline is, well, news)?
Do I, on the other hand, assume that there will be nothing new in the paper and skip the story there? Not a good idea, since a good percentage of serious journalism is done by reporters who work the beats for the newspapers, and whether we read their story on a website (the paper's own or an aggregator like Huffington Post) or in the paper is a matter only of the delivery method.
For an old-school fella like me, I can't imagine finding anything as satisfying as thumbing through the newspaper in the morning (and often putting it down, only to pick it up later that night to finish or re-read). Others, many younger, will I hope find their own, just-as-rewarding, ways of keeping up with what's going on in the world.
Categories: Digital Media, Outside the Square
You may or may not have heard the latest about iStockphoto and its intent to sell stock logos. You can read about the discussion here.
There's all kinds of mixed reviews floating around about this topic. Are logos sacred? Or, should they be mixed into the same photography dip we all snack on daily?
My opinion: both. Just as a designer working for Nike would never be asked to purchase some "generic sneaker" stock photo, that same designer would never have been asked to hit up iStock when Nike needed its original swoosh. It all depends on the needs of the project. To be honest, why shouldn't there be a cheap and easy outlet for a very small startup nonprofit that wants to look a little more professional?
What we don't have to worry about with stock logos:
They won't be incredibly original.
Because they can't. If any of you have ever designed a really amazing logo, you know it takes hours and hours of research, rendering, client meetings, edits, and revisions to get the right mark. What you can potentially purchase on iStock might look really nice, but it will never add up to the creativity and originality of a "traditionally" designed logo.

There will always be a need for "traditionally" designed logos.
The folks who may purchase from iStock, probably wouldn't have been interested in a well-considered and well-designed logo to begin with. However, there will always be clients who eagerly pursue designers who have the talent and desire to create well-thought-out and clever solutions to their identifier needs.
This new source may elevate the quality of well-designed, original logos—and attract new clients.
Clients attempting to use iStock may realize it does not provide them with the holistic organization rendering they were looking for, so iStock may actually reinforce the importance of well-designed, original logos.
It may not be successful.
Just to reiterate, good designers know how incredibly challenging logo design work really is. Photography has been a successful stock business because it can often be a two-dimensional challenge. There is a need for a photo of children playing in a park but the park can be anywhere. Solution: searching stock photography sites for the appropriate photo. Logos however must satisfy many, many, MANY needs.
There will always be a need for great problem solvers who bring creativity, intelligence, and originality to projects. And just as true, there will continue to be new tools and new methods of cheating each of these principles.
I'm interested to hear your opinions as many of us seem to be on the fence about the topic. Post some comments, let's start a discussion.
Categories: Design
The world has changed.
It's not about creating one-way, company-to-customer impressions anymore —if it ever was. Sure, you still put your products and messages in the marketplace. But now your customers put their experiences and expectations there, too. It all works together to create what we've come to agree is a "brand."
But the image is out-of-date.
Success in this new era isn't about searing impressions. It's about arranging them. It's about creating a mosaic of inputs and ideas, carefully positioned relative to each other. It's about collecting all the pieces—both organization- and crowd-generated—and turning them into something people see, understand, and, most importantly, care about enough to pay for.
While you may not control all the individual tiles, you can control the image those pieces make when put together. Here's what you need:
Vision. With so much information out there, it's easy to lose sight of the identity you want to achieve. But lack of clarity leads to a fragmented image. Having a clear vision of your company and what it stands for helps you arrange the disparate parts into a cohesive whole, and forces necessary, and differentiating, selectivity.
Material. Two mosaics with the same subject can look very different based on the materials chosen, just as the same set of tiles can create two very different images depending on how they're used. While you can "own" (and therefore control) your name, logo, and products, what materials you combine them with—language, imagery, customer engagement—creates a wholly different impression than your competitors.
Resolution. It can be tempting to focus only on "ownable" elements, but fewer tiles mean a less legible picture. Since your consumers' conversations are happening anyway (and affect your brand), you can't create your mosaic without them. You can either use them to add detail to your identity (via user experiences, feedback, and recommendations), or risk having them scrawled across your carefully constructed brand (via negative blog posts, tweets, or YouTube videos). While you can't directly control what's said, you can determine the context of how it's heard.
Contrast. We don't typically talk about both the "light" and "dark" of our companies. Yet well-formed images use both light and dark to create contrast, to form a more defined picture. Of course we like to focus on what's great—and ignore (or more dangerously, hide) what isn't. But transparency is no longer a choice. Our only choice is whether we want active or passive transparency: whether we want to determine how to address the light and dark or leave it up to our "viewers."
Pattern. How pieces are used is as important as which. Its the arrangement of patterns in a mosaic that creates its energy and impact. Mosaics are static, of course, but their impression is not. As the builder of your brand mosaic, what impact are your patterns—your interactions and behaviors—having on the impression you want to give?
Thinking of your brand as a mosaic turns you from a brand manager, trying to control elements beyond your control, into a brand artist who controls how all the pieces fit together to create a vision for your company. The challenge is still to build a compelling and cohesive identity—but one that is meaningful to different people, differently, and one that uses all the materials at hand to realize your company's vision.
Mosaic Branding™ is a trademark of Sametz Blackstone Associates.
Categories: Branding